Who We Are?
An ISO 9001 – 2008 Certified Company, incepted in 2000, Deepa Industries is a noted manufacturer and supplier of Reactors, Pressure Vessels, Heat Exchangers, Condensers, Tanks, Structures like Storage Racks, SS Trolleys for Shifting goods, which are available in fine grade materials like SS316,SS304, CS/MS.Equipements required for Finished process Area of Pharma company.
Deepa Industries has grown from a regional manufacturer and distributor of Pressure Vessels, Industrial Pressure Vessels, Heat Exchangers, Condensers, Tanks, Screw Conveyors, Effluent Treatment Plants, Structures like Shed, Storage Racks, Trolleys for Shifting goods into today's worldwide marketplace, offering a full range of products, systems, design technologies, innovative thinking, and responsive customer service. Working with an attentive eye toward quality, environmental stewardship of resources, and customer satisfaction, Deepa Industries serves the research and development market at both the academic and commercial levels, as well as providing vacuum products and services to industry on a global scale. Following our successful expansions into Maharashtra and rest of India, Deepa Industries has continued to reach out globally.
Our complete range of products are fabricated out of high-grade materials like SS, CS/MS and Boiler steel, which comply with international quality control standards. As a result, our products are widely accepted all across India and recognized as foundation-line for major organizations of all the industries
Working closely with our customers, we can offer the best solution for both standard and custom component requirements.
CEO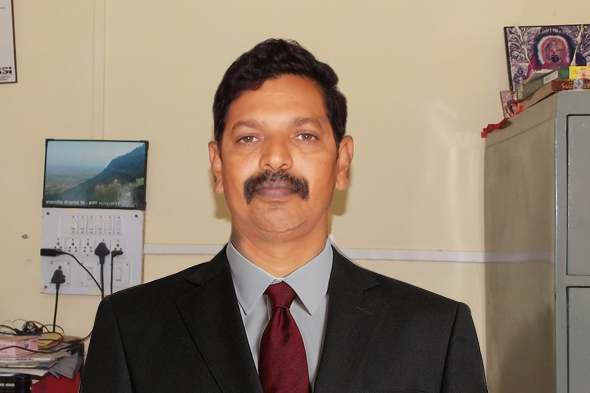 Mr. D.J. Sonar
Chief Executive Officer / CEO
D.M.E. 28 years of Core Industrial experience in Fabrication engineering, as Solution Consultant for Kinetic vendors, Samarth Industries, and many more. ,
Careers
How We Do?
Mission
To Work closely with our customers and to provide our customers a manufacturing partners for diverse industrial prodcuts. We can offer the best solution for both standard and custom component requirements.
Vision
Deepa Industries will be the preferred choice in our served markets, prospering and growing market share by continuously investing in our skilled workforce and technology.

Quality
 Quality, backed by years of experience - that's what sets our manufacturing division apart. Providing not only standard and custom SS products to the industry for over two decades, but also ensuring the quality that comes with the Deepa brand is infused throughout the organization. World class manufacturing equals top quality products for all our business segments.
Our Skills
Wide Array of Fabricated Items
Strict Compliance with Quality Framework
Delightful Customer Relation
Customized products as per customer's need.
Passing through a rigorous series of test & inspection